Ask a Beck Motors Expert:

Chevy Financing 101

No matter if you're looking for your first car loan or you want to upgrade to the newest Chevy Silverado model from your current ride, considering all your auto financing options is important. Jessica Hanig, Business Manager at Beck Motors, has tons of helpful information from her 14 years of experience in the industry that can guide you through the process. Learn more auto loan interest rates, no-credit and car loans with the Chevrolet financing experts at our Chevy dealership near Fort Pierre.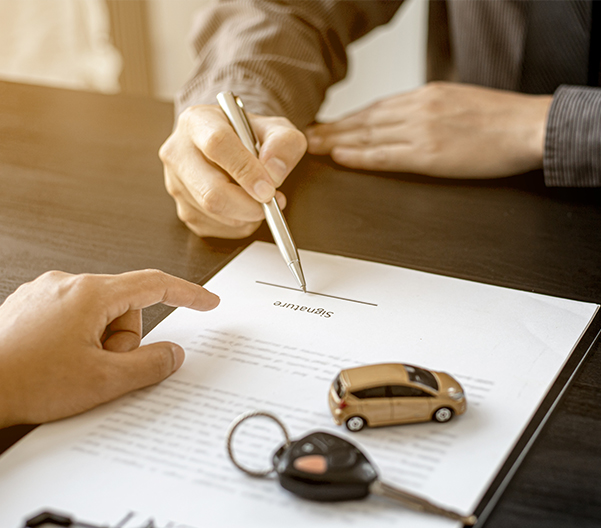 Car Loan & Chevy Financing FAQs
What are the benefits of financing a car through a dealership?
As a dealership, we can show you the best options available to you. We do the groundwork for you and make buying a vehicle seamless, easy and hopefully save you some money. With your permission, we evaluate your credit on a secure portal to decide which of our lender partners best fits you financing needs. All this information is kept private.
What does financing mean?
Financing means you are getting a loan to purchase a vehicle from us. The bank will make a Retail Contract Agreement with you and the bank will pay Beck Motors on your behalf for the car. You are responsible to pay the bank back according to the terms agreed to.
Does financing a car hurt my credit?
The Credit Bureaus do take into account when your credit is pulled. However, once you start making payments, your credit score will rise according with your timely payments. Current credit lines, such as an auto loan, will help raise your credit in most cases.
What credit score do you need to finance a vehicle?
We can consider 0-900 for credit scores. We have a variety of banks that will accept loan terms with various credit, including no-credit car loans. Cash down and or a cosigner with credit can help you buy a car if you have bad credit or no credit. Every situation is unique. More cash down, term and vehicle options are available with good credit.
Does the term of my loan matter?
Every bank has term limits depending on the age and miles of the vehicle. The longer the term, the lower the payment. Term also affects the rate. Usually the longer the term, the higher the rate.
Can you help me get a loan with my credit union or local bank?
We are indirect lenders and work with a variety of banks listed below.
First Interstate Bank
Bankwest
Black Hills FCU
Dakota Plains FCU
US BANK
Chase Bank
GM Financial
Ally
Huntington National Bank
TD Auto
5/3rd Bank
Exeter
Global Lending
Westlake
Regional
Credit Acceptance
Capitol One
Wells Fargo
What are current car loan interest rates?
Rates vary widely with our banks and are changing constantly. Your specific loan interest rate is determined by your credit score, age of vehicle and term you choose.